Waterfront living is the epitome of luxury. It's no wonder, then, that renovating a waterfront home is one of the most popular home improvement projects. Many
Atlantic Beach, NY
waterfront homes for sale are purchased with renovations in mind.
If you're lucky enough to own one of these properties, you're probably wondering which renovations will be the most useful. Since there are many appealing home improvement ideas to choose from — including small-scale renovations to large-scale projects — it can be hard to discern which renovations are the wisest. To that end, here are six must-have renovations for your waterfront property.
Build a dock to have easy water access
A dock is a great addition to any waterfront property, providing a place to take your boat out and enjoy the water. But building a dock can be a big project, and it's important to do your research before getting started. Here are four major steps in the dock building process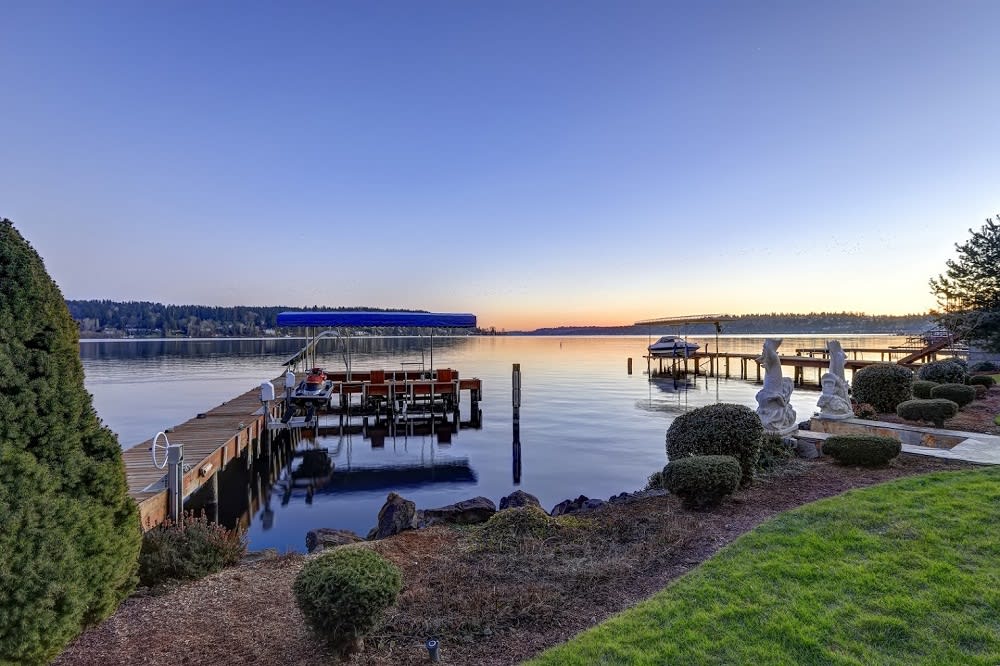 Check with your local zoning ordinances to see if there are any restrictions on docks in your area.



Choose the materials for your dock. Wood is a popular choice for its natural look, but it requires regular maintenance to keep it in good condition. Composite materials are also an option, and they're low-maintenance but more expensive than wood.



Design the dock to ensure it's safe and functional.



Obtain the necessary permits before beginning construction.
With careful planning, building a dock can be a straightforward process that will add value to your waterfront property.
Add a waterfront fire pit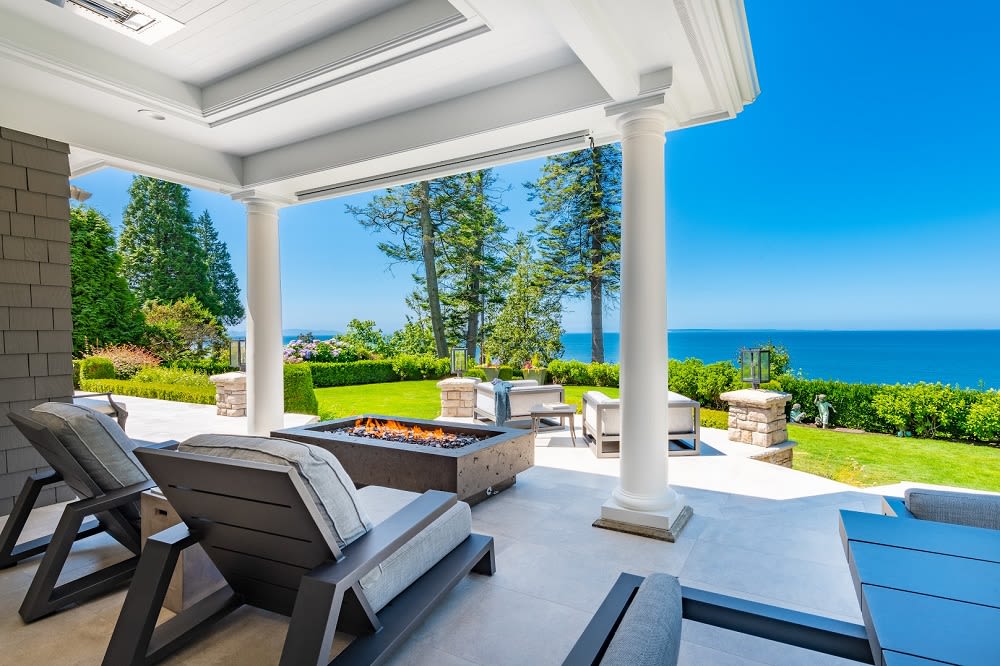 A waterfront fire pit is a perfect way to enjoy a summer evening. Here in Atlantic Beach, we're fortunate to have access to some of the best beaches in the world. But even if you are looking at homes for sale in Atlantic Beach, NY that aren't on the water, a fire pit can help you enjoy the outdoors and create a luxurious entertaining space. Here are a few tips for adding a fire pit to your waterfront home:
Choose the right location. You'll want to consider things like wind direction and proximity to other structures when selecting a spot for your fire pit.



Decide what type of fuel you'll use. Wood-burning pits are the most popular choice, but there are also natural gas and propane options available.



Make sure you have the proper permits in place before starting your project.
Once everything is in order, you can begin planning your dream outdoor space.
Install an outdoor shower
When it comes to waterfront living, there are few things more luxurious than an outdoor shower. Not only does it allow you to enjoy the fresh air and natural beauty of your surroundings, but it also helps to keep sand and saltwater out of your home. If you're considering installing an outdoor shower, there are a few things you need to keep in mind:
Choose a location that has good drainage and is close to a water source. This is critical to preventing flooding.



Select building materials that can withstand the elements but also fit the aesthetic of your property.



Make sure your plumbing is up to code before you begin your project.
With a little planning and effort, an outdoor shower can be a wonderful addition to any waterfront home.
Purchase luxurious outdoor furniture
Those who own waterfront property know that there's nothing quite like sitting out on your deck and enjoying the scenic view. Of course, to truly bask in your outdoor space, you need to have the right furniture. When it comes to luxury outdoor furniture, there are a few key things to keep in mind.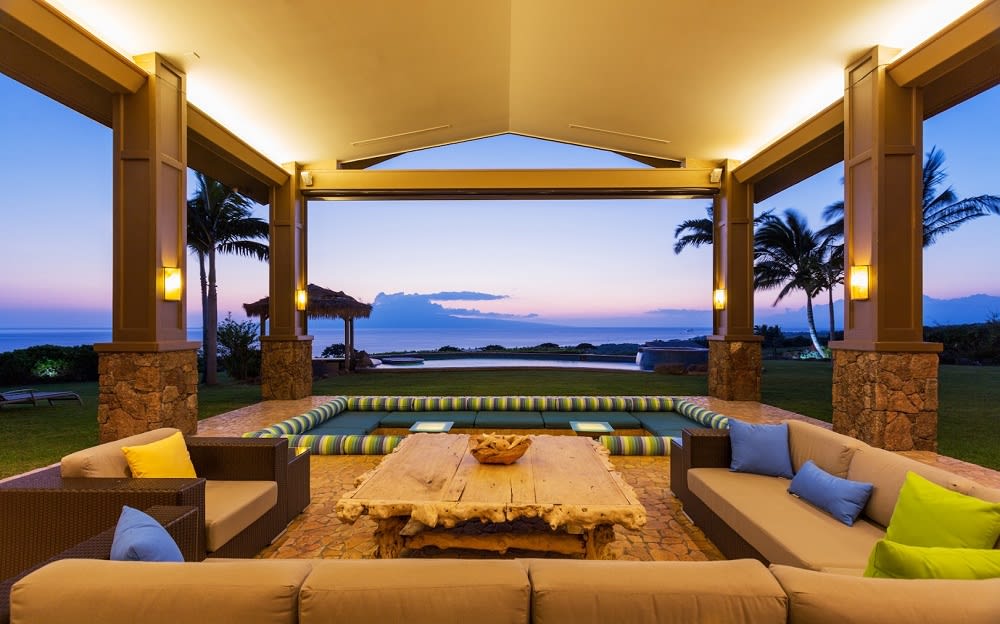 Comfort is key. You want furniture that will be comfortable for long periods, especially if you're entertaining guests.



Durability is paramount. Luxury outdoor furniture should be able to withstand all weather conditions, whether it's hot and sunny or cold and windy.



Style is important. After all, you want your outdoor space to reflect your aesthetic. Fortunately, many high-end furniture brands offer beautiful and functional pieces that are perfect for any waterfront home.
With a little bit of research, you're sure to find the perfect furniture for your needs.
Add an outdoor kitchen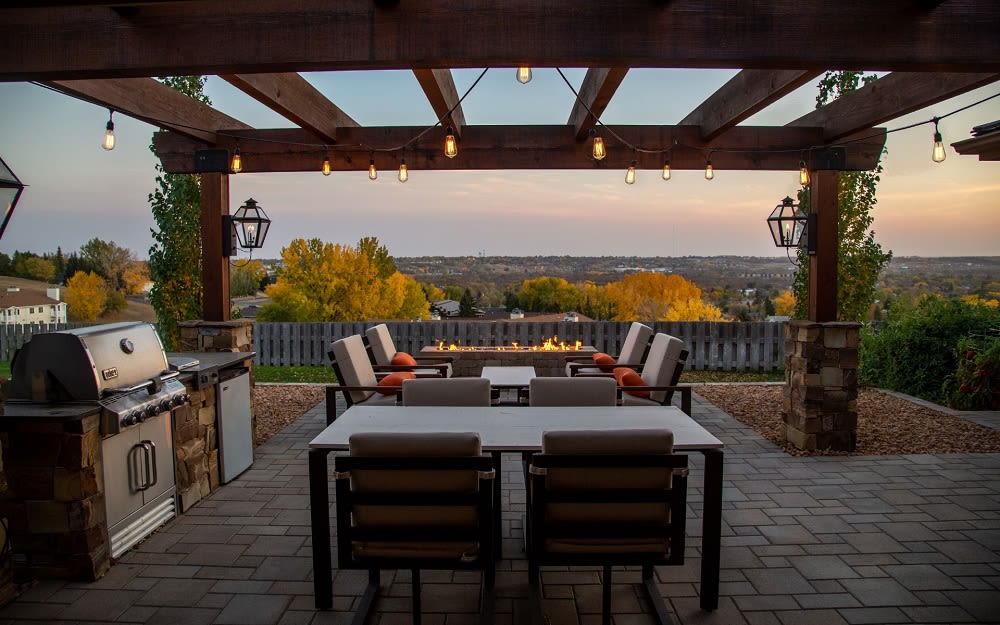 An outdoor kitchen is an exciting addition to any waterfront home. Not only does it provide a space for entertaining guests, but it also enhances the property value. Outdoor kitchens are becoming increasingly popular, and they can be tailored to fit any budget. The key is to focus on upgrades that will add the most value to the home. For example, stainless steel appliances are a must-have for any outdoor kitchen. They are not only durable, but they also have a sleek and modern look that will impress potential buyers.
Another great option is to install an outdoor fireplace. This is a great way to extend the use of the outdoor kitchen into the cooler months. And, of course, no outdoor kitchen is complete without a built-in grill. Gas grills are becoming increasingly popular, as they offer superior performance and temperature control. So, if you're looking to add an outdoor kitchen to your waterfront home, be sure to focus on upgrades that will add the most value.
Floor-to-ceiling windows
Floor-to-ceiling windows are a luxurious addition to any home, but they offer more than just aesthetic appeal. In addition to providing an unobstructed view of your surroundings, floor-to-ceiling windows also let in an abundance of natural light. This can help to create a bright and airy atmosphere in your home while also reducing your need for artificial lighting.
Furthermore, floor-to-ceiling windows can also help to improve energy efficiency by keeping your home cooler in the summer and warmer in the winter. So, if you're thinking of renovating your waterfront home, be sure to consider adding floor-to-ceiling windows—they're sure to make a dramatic impact.
Find your Atlantic Beach luxury home with Ann Ferguson LLC